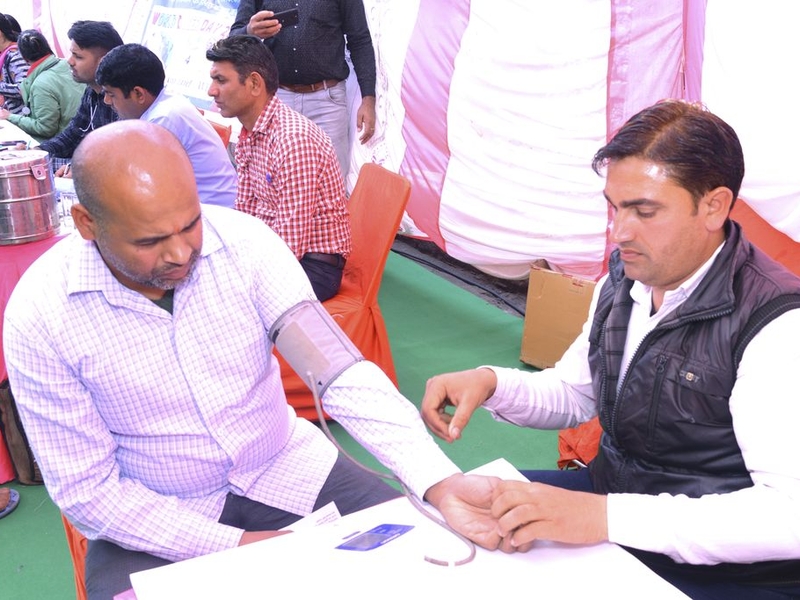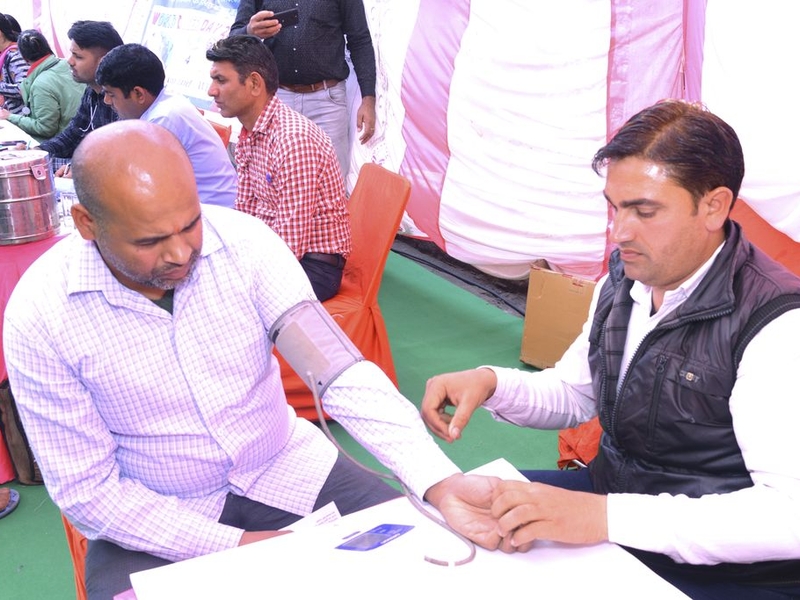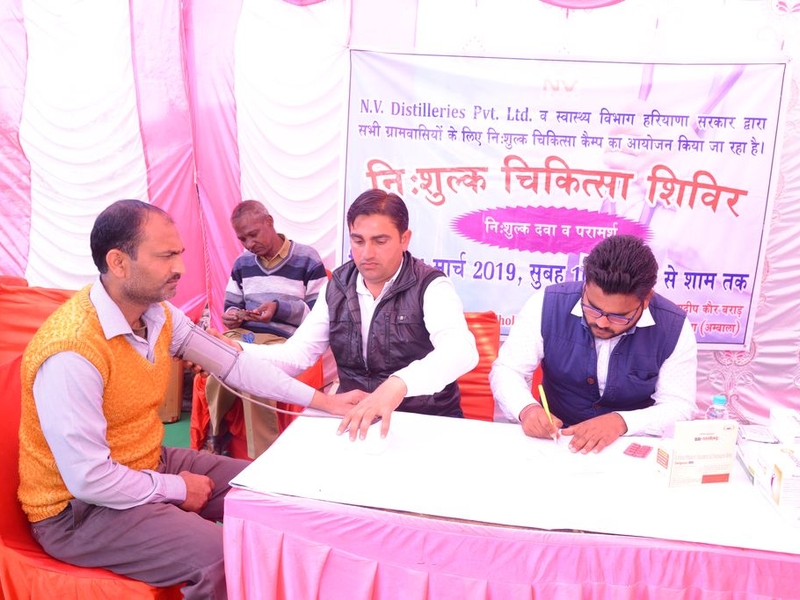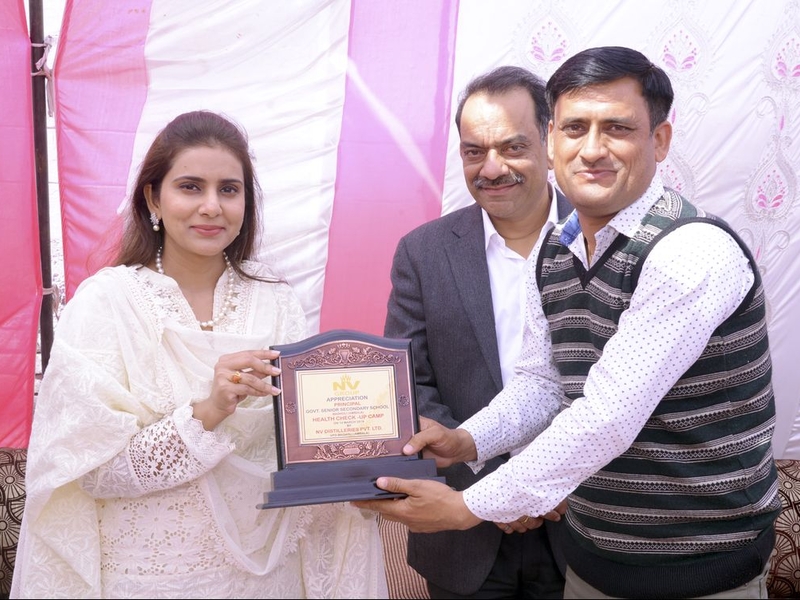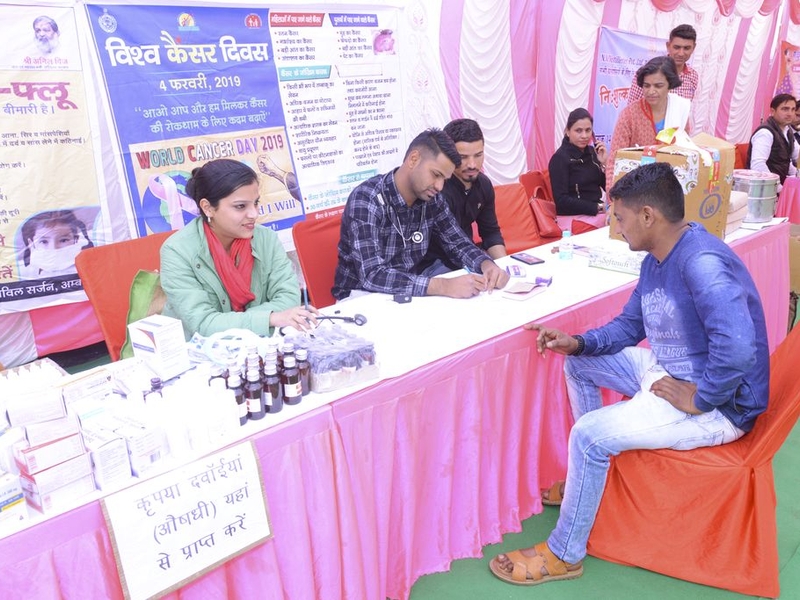 Free Medical Health Checkup Camp
On 14th March 2019, NV Group had organized a Free Medical Health check-up camp, inaugurated by Ms. Neha Gupta – Director HR, Admin & Commercial at the Badholi Unit with the help of the Health Department of Ambala, which is led by a team of Qualified Doctors.
The purpose of the free medical camps is to provide health awareness to the nearby villagers, because we believe, if everybody is healthy then they can contribute to developing the society effectively. Our aim is to provide free medical check-ups for people in nearby villages, to help them with medical treatment as well as to provide them the correct medical advice. A total of 570 people have participated and benefited from this health camp. We have also distributed free medicine to villagers recommended by qualified doctors.
The NV Group is committed to its CSR initiative. We are committed to conducting regular socially beneficial programmes with the villagers and the panchayat. We would also like to apprise that under CSR, NV management has contributed wooden benches and water coolers to students of Sr. Secondary Govt. School, at Village Badholi.